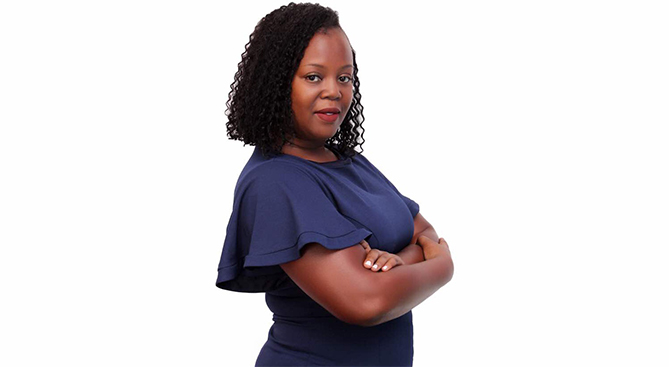 Often when a Personal Assistant is mentioned, what comes to mind is a paper pushing, coffee fetching and appointment booking errand girl or boy. But there is more to being an Assistant than meets the eye and Alison Darkwah, CEO of Executive PA Gem Consultancy is out to change that narrative.
Alison has an impressive skill set, she has had a lot of experience working as a PA and Executive Assistant in London and in Ghana, in high profile roles including a stint working within the UK's National Health Service (NHS) as the Executive Assistant to the CEO, Chairman and Board Members along with other office management responsibilities.
She later relocated to Ghana and started working as an Executive Assistant to the British High Commissioner (Accra). After being exposed to the PAs and secretaries to many CEOs and organizations, Alison realized that there was something lacking universally and her 20 years working experience in the field made her a prime candidate to solving that problem.
Alison believed she was in the position to help companies become more productive by training Assistants to be strategic thinkers and high performing, because they are there to help make their boss' day easier so that they can concentrate on high level demands. Executive PA Gem Consultancy was therefore established to serve this purpose.
Part of Alison's curricula includes training Assistants on how to communicate effectively, relationship management, organizational skills, how to prioritize their time, diary management, their professional image and first impressions. The courses are designed for those already in the profession, but there are special course packages that cover the basics for those now going into it.
All the courses are geared towards addressing the apparent lack of motivation on the job and increasing efficiency, professionalism and presentation skills.
Alison has had a steady stream of clients since she set up in April 2017, but she has also faced some challenges in terms of perceptions surrounding PA's as typists among other things.
There has also been some resistance from some PA's and secretaries because they saw her as a threat initially but loosened up when they realized Alison's true mission, which is to help them work efficiently.
Alison's greatest motivation has been the noticeable change in her clients at the completion of the course – CEOs are much happier and can trust their Assistant more to handle and manage the office – the Assistant too are more confident, efficient and productive and with some continual coaching Alison ensures that their efficiency is sustained.
As a self-driven woman, Alison's words of inspiration are: "Establish your goals, work towards them and keep at it – perseverance and faith in yourself, will get you there".